Trust welcomes national vision to improve patient care
Trust welcomes national vision to improve patient care
Monday, 28 July, 2008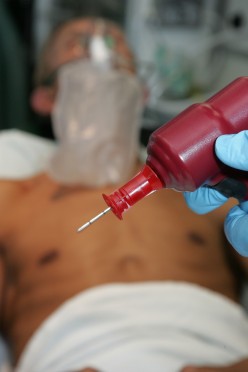 The Ezio drill - just one of the innovations introduced by SECAmb

South East Coast Ambulance Service NHS Trust (SECAmb) has welcomed a national plan to improve patient care.

The report - Our NHS Our future: NHS next stage review - interim report was lead by Health Minster, Lord Ara Darzi. It outlines plans aimed at tackling the variations in quality of care across the NHS nationally, giving patients more information and choice as well as harnessing innovation to improve outcomes and experience for patients.

SECAmb's Chief Executive, Paul Sutton, said. "SECAmb has already made significant progress in terms of developing its services and is already on the journey outlined in Lord Darzi's Review.

"The Trust has already introduced cutting-edge equipment and clinical initiatives, such as the EZIO and Protocol C, driven by the need to improve patient outcomes through improving the care we provide to local patients.

"We are also delighted to see that the review has outlined plans to spearhead improvements in health through the provision of an innovations fund. Reducing barriers to innovations is an area that the Trust lobbied for during the review and we will continue to drive this agenda forward both regionally and nationally for the benefits of patients."