Your current location:
New Guide For Buying In Turkey
New Guide For Buying In Turkey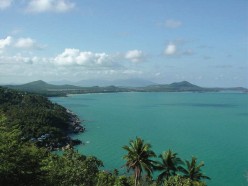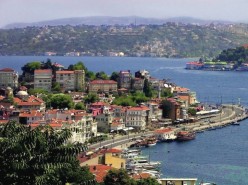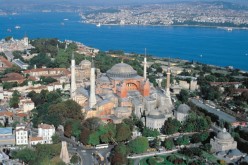 Buying off-plan is increasingly popular in Turkey, but as well as providing certain benefits, there are potential risks that you should be aware of. As the name suggests, buying off-plan involves making a commitment to buy a property that has yet to be built. Selling property this way reduces the investment required by a developer to get a project started. This advantage is passed on to you in the form of a discounted price, often significantly below the market value of a similar completed property.

"The buyer also benefits from any increase in property values during the building period, which can be significant in a rapidly developing market like Turkey's," comments Dominic Whiting, editor of the Buying in Turkey guide.

The decision to buy off-plan is based on information provided by the developer or estate agent. This should include details of the location; a site and floor plan; building specifications and information about the materials to be used, communal facilities and prices. There should also be a construction and payment schedule. Carefully compare the project details with other developments in the area. Some companies include balconies, and even internal walls, when calculating the size of a property, so clarify this before making comparisons.

"It is a very good idea to visit the site in person to check the surroundings before going ahead, as visuals supplied by developer can be rather misleading." says Dominic Whiting.

Once you have decided to go ahead a property is secured by paying a reservation fee, typically £500-£2,500, and signing a contract. Do not hand over any money without having a contract in place.

As with any contract, it is wise to have an independent Turkish solicitor check the document before signing. They will also check that the developer has authority to build on the land and that all the building permissions are in place. You should also remind them to check the service charges when the property is completed.

Payment for an off-plan property is usually in instalments due on dates specified in the contract or linked to the building process itself. This second method gives you security, allowing you to withhold payment if work has not been completed as specified in the contract. On completion, it is a good idea to personally inspect the property before releasing the final payment. As an incentive to finish on time some developers include a penalty clause, with payments made to the purchaser if completion is delayed. By law construction companies must give a 5-year guarantee on materials in Turkey.

Title deeds are generally issued when the property is completed, however, foreign buyers must apply for permission to purchase from the military authorities. Wherever you plan to buy off-plan in Turkey you should opt for a developer that has completed several similar developments, and, if possible, visit them for a look around and to check on the quality of the building.

The following tips are essential:

1. Thoroughly check all the project details
2. Compare closely with other projects in the area
3. Ask for references from existing clients and visit an existing development for a look around
4. Have the sales contract checked by a solicitor
5. Don't pay anything until a contract is in place
6. Visit the site yourself for a good look around
7. Check the building progress regularly
8. Inspect the property before making final payment


For more information about Turkish property get the Buying in Turkey guide by Apogee Publishing, available to purchase at all good bookshops or online at www.buyinginguides.info or www.amazon.co.uk.