Paramedic Wanted
Paramedic Wanted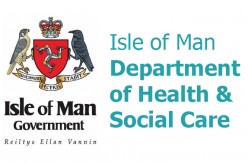 Reference: Ambulance Life
Date Posted: 30 Apr 2020
Salary: £32,207-£43,468
Position Type: Full time
Location: UK
Details:
About the Role
We are looking for a motivated Paramedic to join our dedicated team within the Ambulance & Paramedic Service on the Isle of Man, providing quality care Island-wide.
Working as part of the Islands Service you will carry out clinical patient care, respond to urgent 999 calls and GP urgent admissions. Some of your responsibilities will include delivering treatment such as drug therapies, performing advanced clinical interventions, undertaking emergency driving, daily vehicle and equipment checks, and restocking supplies and equipment.
We operate out of 3 stations: one in the north, one in the south and Ambulance HQ located in the east of the Island adjacent to the main hospital on the Island.
As a small island we have to work closely with other services including the Police, Fire Service and Coastguard,and we often combine training events to help us prepare for the regular instances when cross-agency working is required.
What can this role offer me?
We are a proactive service and embrace development of skills and practice. You will have access to many opportunities for development,including training Emergency Care Assistants and induction training and mentoring of new team members. Our staff structure includes Paramedic Supervisors and Senior Ambulance Officers, so there will be the opportunity to develop into these areas in the future. The DHSC has also begun the implementation of a transformation project and this is expected to impact our Ambulance Service, providing extensive opportunities for development, as our role is expanded to integrate with this new structure.
The Isle of Man is known as the Motorsport Capital of the World and there are many opportunities for paramedics to get involved with the various 2 and 4 wheeled sporting events. During these events (IOM TT and Manx Grand Prix) we have the use of a helicopter for responding to calls when many roads around the Island are closed to normal road traffic; there will be opportunities to work on this team, as the helicopter is staffed by our Paramedics on a rotational basis.
Team work and the Health and Safety of all staff is our key focus and we are very supportive of each other. We have a strong community ethic and this is reflected in the support we receive from residents and DHSC colleagues alike.
If you're relocating, interview expenses and a relocation package of up to £7,000 (based on receipts) are also available for this role. You may also qualify for a recruitment incentive of £3000 which will be payable in the 1st, 13th, and 25th months of employment.Housing Assistance is also available where the Department will pay the difference between your current mortgage/rent bill, and that of your new accommodation on the Isle of Man, up to a maximum of £250 per month.
To find out what other benefits you could enjoy by working with us, download Our Benefits - A Quick Guide via our website.
The Isle of Man is a special place to live and work!
Living on the Island, you can benefit from great lifestyle opportunities, open space, a safe environment, great education and a real sense of community. There are numerous events, clubs and societies in almost everything you can imagine. Isle of Man residents benefit from lower tax rates than a lot of countries in the EU and a simpler, more efficient system of calculation.
For further information about living in the Isle of Man visit www.locate.im or download our All about the Isle of Man booklet, via our website.
National Insurance Holiday Scheme
The Isle of Man is offering a National Insurance Holiday Scheme which allows newly employed, relocated or returning residents to apply for a refund on their National Insurance contributions for their first year of living or returning to the Isle of Man, with refunds capped at £4,000. To see how this scheme could benefit you visit www.locate.im
Flexible Working
The Isle of Man Public Service is an equal opportunities employer which supports and promotes flexible working. We understand its benefits in improving work-life balance and supporting health and wellbeing and, in its different forms; it is widespread throughout the Public Service. We are happy to discuss part-time or flexible working arrangements, including job share partnerships, for our roles (where possible) and if interested you should discuss this with the Hiring Manager.
How to apply and find out more
Please note, you must have a driving license with a category C1 and be registered with the Health Care Professions Council (HCPC).
For more information please see the attached job description and person specification via our website.
More details of the duties of the post can be obtained from Steve Crowe by calling 01624 642214.
A provisional interview date of 17 June 2020 has been set for shortlisted applicants, however this is subject to change.
To find our more and apply follow the below link.