First High Profile Speakers Announced for National Conference
First High Profile Speakers Announced for National Conference
Friday, 17 July, 2015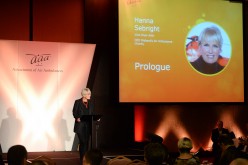 The first of this year's experts have been confirmed to speak at the National Air Ambulance Conference which takes place on Monday 16th November 2015 at the Millennium Gloucester Hotel, London.
Organised by the Association of Air Ambulances; the National Conference has become a firm fixture on event calendars across the European air ambulance community and is open to members and non-members. It aims to inform, incite debate and provide a platform for the air ambulance industry to come together, share ideas and build partnerships.
The key colleges of Clinical, Air Operations and Charity are all present in an agenda which is comprehensive and packed with experts within their fields. Additionally, group debates and further presentations will be made in many of the workshops taking place throughout the day.
Many air ambulance charities across the UK hold lottery draws as part of their fundraising campaigns. The Lotteries Council will present, 'Lotteries - The Income Life Blood of Charities - The Future Potential Dangers to Social Lotteries'.
The Department of Health Ambulance Radio Programme (ARP) will see the planned rollout of the new national emergency services radio system in 2016. This new system will provide NHS ambulance services with a new digital radio network and associated communications services, including a managed service for the radio terminals, integrated communications control systems, and mobile data applications. A presentation from senior representatives from the Home Office and Department of Health will give attendees an update on this critical project including the chosen equipment, installation program and financial solutions.
Last year's conference saw the majority of UK Air Ambulances along with operations from around the globe attend, with a sell-out 275 delegates and a total of 33 sponsors from the clinical, aviation and fundraising sector present. More exciting news on conference speakers will be announced over the coming months.
Clive Dickin, National Director of the AAA said:
"The air ambulance sector will see a massive year of change and innovation during 2016 and beyond. This year's conference will focus on providing expert speakers and workshops that reflect these critical changes. We are really excited about building on the success of last year's event and are increasing the capacity -to provide more interaction and engagement.
For more information on the programme of events and to register online for the conference or the gala dinner early bird (before 31st August), please visit: www.aoaa.org.uk/event/21/