Interim Chief appointed
Interim Chief appointed
Monday, 31 December, 2012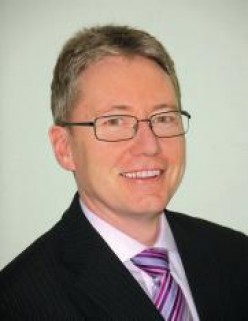 EEAST Interim Chief Executive Andrew Morgan


The East of England Ambulance Service NHS Trust (EEAST) new Interim Chief Executive Andrew Morgan took up his role on Monday, December 17.

Maria Ball, Chair of the Trust, said: "Andrew is a superb person to lead the Trust whilst the next stage of the recruitment process is carried out. The Trust is entering an important time as we work with new commissioners to agree how the service will be funded, what services will be provided to patients and to what standards.

"With Andrew's extensive expertise within the NHS, he will be able to guide the Trust forward to improve our services to patients, and see EEAST through the difficult winter period where traditionally we see an increase in demand on 999 services."

Andrew has worked in the NHS since 1982, and moves to EEAST from his most recent post as Chief Executive of NHS Norfolk and Waveney. Andrew has also held posts as Chief Executive at NHS Bedfordshire and NHS Harrow, and has spent time as a Health Authority
Director in primary care.

Andrew said: "I am delighted to be given the opportunity to lead the ambulance service for the next few months in what are very challenging times, with the number of people calling 999 increasing year on year. The staff and volunteers who work for EEAST do a fantastic job all day, every day for their patients and I feel privileged to work alongside them.

"My task is to ensure the best possible service is delivered to patients, and I intend to spend a lot of my time speaking and listening to as many staff and local communities as possible to understand what they think and how we can improve the service together for patients."