Cardiac Science welcome news on becoming official defib suppliers to Euro 2012
Cardiac Science welcome news on becoming official defib suppliers to Euro 2012
Monday, 11 June, 2012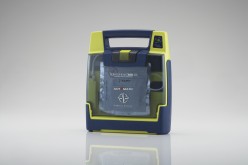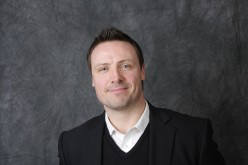 Shaun Ingram UK MD of Cardiac Science


The UK office of the global supplier of automated external defibrillators (AEDs) - based in Sale, Cheshire, confirmed today that the company is supplying life-saving devices to the European Football Championships in Ukraine, which kicks off today.

The organising committee for Euro 2012 have asked Cardiac Science to supply AEDs to venues involved in the international tournament in Ukraine, including stadiums, team accommodation, airports and railway stations.

Cardiac Science has been providing AEDs to the UK football industry for several years plus other equipment and training programmes to over 60 clubs and stadiums including Liverpool, Manchester City, Arsenal and Chelsea. The company also supply Bolton Wanderers.

Shaun Ingram, UK Managing Director at Cardiac Science, welcomed the news: "It reflects the current mood to better protect footballers at every level of the game and of course the wider public in this case. The deployment of our AEDs at key transport hubs as well as stadiums in the Ukraine will also safeguard supporters and the general public."

The company have been working with Ukrainian officials to position the device known as the Powerheart AED G3 model in the venues.

The Powerheart is one of the company's most sophisticated devices, yet is easy to use. It is fully automated and designed to guide users through visual and audio instructions so no training is needed to use one. Innovative technology detects when a shock is required and administers it if necessary.

Shaun Ingram again: "It is proven to save lives."

The deal does not extend to Poland.

Cardiac Science has also just been appointed official AED supplier to the European Sumo Championships 2012 which take place next week (14th-17th June) in Budapest.