Ambulance Service Appoints Executive Director of Workforce and Strategy
Ambulance Service Appoints Executive Director of Workforce and Strategy
Wednesday, 15 June, 2011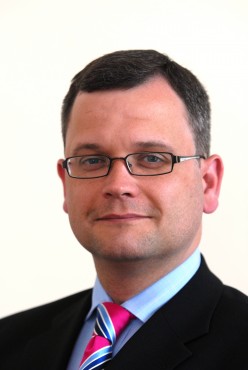 Stephen Moir, the Trust's Executive Director of Workforce and Strategy


YORKSHIRE Ambulance Service NHS Trust has appointed Stephen Moir as Executive Director of Workforce and Strategy.

With 15 years of experience in HR, Stephen will be responsible for organisational strategy, human resources, organisational development, equality and diversity and workforce education, training and development at the region's ambulance service.

Stephen has extensive experience of working in a broad range of senior management and human resources roles across the public sector, having worked in a number of local authorities and police forces in both England and Scotland. His most recent role prior to joining YAS was as Corporate Director for People, Policy and Law at Cambridgeshire County Council.

Yorkshire Ambulance Service Chief Executive David Whiting said: "I am delighted to welcome Stephen as a member of our Trust Board.

"He has specialised in leading large scale organisational change and transformation programmes to generate improved organisational performance and I'm confident that his skills and knowledge will be a great asset to us as we continue to develop our services for the benefit of patients."

Commenting upon his appointment, Stephen said: "I'm delighted to have been appointed to this new role with the ambulance service. The fact that the post combines elements of both strategy development and people management makes it an interesting and challenging remit and is one that I'll relish.

"I'm particularly passionate about the difference that good engagement with our staff can make to delivering improved services to the public and this is one of the key areas that I'll be focusing upon as part of my role."