New Chief Executive named
New Chief Executive named
Tuesday, 01 April, 2008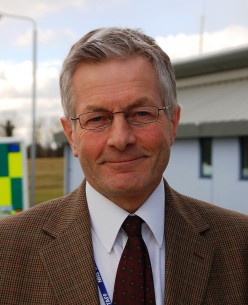 Hayden Newton has been named the new Chief Executive of the East of England Ambulance Service (EEAS).

The appointment comes ten months after Mr Newton stepped into the breach when former Chief Executive Dr Chris Carney suffered a serious spinal injury.

Dr Carney was forced to retire last month, and Mr Newton, formerly Chief Executive of Kent Ambulance Service, is looking forward to leading the EEAS through a period of great change in the coming years.

Mr Newton, 54, who led the Department of Health's project on introducing the new response time standards for ambulance services, said he was very excited about the huge task of bringing together a six-county ambulance service.

"I'm delighted to be taking up this challenge and would like to thank my predecessor for creating a service of such excellent clinical quality," he added.

"In the coming few months we have a lot of work to do to ensure that we achieve the government's challenging new response performance target which sees a change in how we measure performance, designed to further improve the service we deliver to patients.

"This means more staff in control rooms and on the road, more vehicles and improvements to our control room layouts and systems."

Mr Newton has previously worked in Cambridgeshire, Bedfordshire and Hertfordshire during an ambulance career which began in Peterborough.

He has promised to seek the views of as many staff as possible in the coming months as the new service begins to gain its own identity.