Your current location:
PROACT launch Patient Transfer Kits
PROACT launch Patient Transfer Kits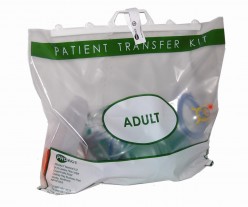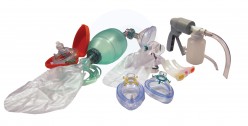 PROACT are pleased to announce the launch of our Patient Transfer Kits, designed to deliver improved access to emergency products during the transportation of patients in critical situations.

The PROACT Patient Transfer Kit offers a cost-effective solution for improved patient safety.
Each Kit comes in a handy sealed carry bag that can be kept on the bottom of all patient transport trolleys allowing individual items to remain clean and secure until required. Colour coded bags also allow for easy identification (green for Adults, pink for Paediatrics).

Four standard Kits are available, consisting of a disposable BVM, a selection of Anaesthetic Masks, Guedel Airways and a high concentration Oxygen Mask in either Adult or Paediatric sizes. A Manual Suction Pump can be added if necessary and, once opened, Kits may be replenished and then resealed as needed.

PROACT Patient Transfer Kits can also be customised to suit your exact needs.

For more information, please visit our website at www.proactmedical.co.uk/patienttransferkit or contact us on 0845 051 4244.