Your current location:
MAGNUM. GOT YOU COVERED
MAGNUM. GOT YOU COVERED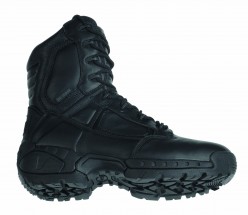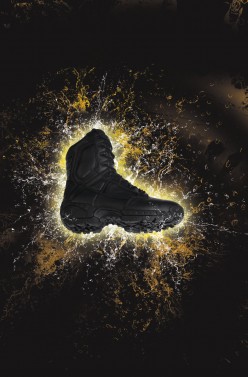 From law enforcement, military and fire/rescue to emergency medical agencies around the world, Magnum has been delivering high performance tactical footwear for over 25 years - with credibility second to none.

Mindful of an ever changing working 'environmental and political' climate, we challenge ourselves to create footwear that delivers beyond the call of duty, footwear that doesn't allow for mistakes or failure, footwear that understands your every need from the most basic of comfort, extreme levels of protection to innovative genius.

It is through our dedication to research and development that we have discovered a technology that offers truly groundbreaking benefits, so much so that it forces the world to sit up and take notice. It is for this purpose that Magnum have joined forces with P2i Ltd and proudly present our new industry first and award winning range of ion-mask™ protected footwear.

Another industry first from Magnum - the brand new Elite Force 8.0 WPi (SRP £160) is the first EVER tactical boot in the WORLD to feature the revolutionary ion-mask™ treatment.


Why MAGNUM ion-mask™?

Originally developed for military clothing and designed to combat chemical agents, ion-mask™ technology by P2i is an ultra protective treatment that bonds to the entire surface area including individual fibres of a material. Benefits of Magnum featuring ion-mask™ over traditionally membrane enhanced footwear are:

• More breathable than with a membrane.

• Lighter by at least 30 grams & remain lighter as the material does not retain water.

• Easy clean and stain resistant.

• Blood Borne Pathogen Resistant complying with ISO16604

• Chemical Resistant

• Extremely climate friendly in comparison to other water proofing systems.


With Magnum ion-mask™ we've 'GOT YOU COVERED"

Glen Richards - MAGNUM Manager comments,

"MAGNUM's Elite Force 8.0 WPi is an industry first in safety and tactical footwear offering the end user unique benefits not available in today's market place. Designed specifically for the UK MOD the ion-mask technology has reinforced MAGNUM's Global brand position as leaders in innovation and product development. The benefits of this technology are that your feet are fully protected and waterproof from surface of the boots upper therefore no liquids or chemicals can absorb into the upper of the boots. Unlike traditional membrane technologies where the membrane barrier is built into the lining of the product leaving the upper fully absorbent. This is extremely important benefit when in contact with blood, a major carrier of life threatening diseases, as the Elite Force 8.0 WPi are Blood Borne Pathogen Resistant (ISO16604).

MAGNUM was also proud winners of the Company Clothing Footwear Award 2009 with the Elite Force 8.0 WPi. These are extremely exciting times for MAGNUM".