Your current location:
High performance capnograph designed to improve patient care
High performance capnograph designed to improve patient care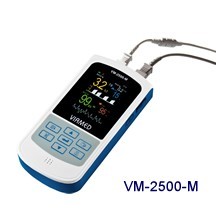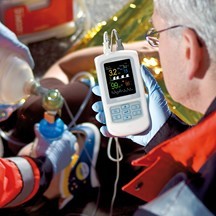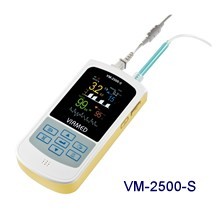 The new ultra-compact and ergonomic VM-2500 combines outstanding performance and reliability, in either mainstream or sidestream CO2 and SpO2 monitoring.

Utilising innovative technologies and state-of-the-art design, this CO2 and SpO2 monitor provides extremely accurate and reliable measurement for intubated or non-intubated patients.

The VM-2500-M mainstream capnograph utilises the advanced IRMA CO2 Analyser; to precisely determine gas concentration in the mixture. The VM-2500-M is designed to overcome the shortfalls of conventional sidestream technologies; namely water and secretion handling, calibration and service costs. The IRMA CO2 Analyser is factory calibrated and requires no integration procedures or associated expenses, just 'PLUG-IN and MEASURE'.

The VM-2500-S sidestream capnograph combines the advanced ISA CO2 Analyser; with the Nomo Adapter. This 'no moisture' adapter has fluid protection technology specially developed to eliminate traditional water condensation and separation problems commonly associated with other sidestream systems. The Nomo Adapter and sampling line is the world's first sampling line system that removes both water and water vapour from a sampling line without the use of a water trap.

Measuring a range of vital parameters; FiCO2, EtCO2 Respiration Rate, SpO2 and Pulse Rate, the VM-2500 is designed to help improve patient care and allow more time to be spent with the patient due to its rapid warm-up and response times. With no maintenance or calibration required, this high performance capnograph is a cost effective system for patient monitoring during resuscitation, even in the most difficult of conditions.

To arrange a no-obligation trial email capnographtrial@viamed.co.uk, or call a member of our sales team on our hotline 01535 633705.