HCPC Registered AMBULANCE PARAMEDIC(S) ROSTER/RELIEF POSITION(S)
HCPC Registered AMBULANCE PARAMEDIC(S) ROSTER/RELIEF POSITION(S)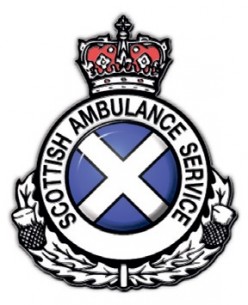 Date Posted: 1 Feb 2017
Salary: 37.5 hrs Band 5 - £22,218 - £28,746
Location: Scotland
Details:
HCPC Registered AMBULANCE PARAMEDIC(S) ROSTER/RELIEF POSITION(S)
37.5 hrs Band 5 - £22,218 - £28,746
SOUTH WEST DIVISION
ARGYLL & CLYDE - Arrochar, Dunoon, Mull and Rothesay
The Scottish Ambulance Service is looking for highly motivated individuals to join our Argyll & Clyde A&E team based on the west coast of Scotland.
This is an exciting time to join the Ser vice. We have recently launched a new clinical model as part of the wider Scottish Government 2020 vision which,
amongst other things, means enhanced clinical skills, better collaboration with our healthcare partners, the expansion of our telehealth technology and new
career development pathways for staff, all with the aim of improving outcomes for patients.
You will join an emergency response crew delivering effective pre-hospital clinical care in emergency and urgent situations. Providing appropriate and effective treatment to patients in both hospital and pre-hospital environments you will apply your clinical skills to ensure the best possible patient outcomes.
Individuals must be qualified to Paramedic grade and have a recognised emergency driving qualification. You will need to display confidence and effectiveness in making decisions, demonstrate a professional approach and have excellent clinical skills. Often working under pressure, you must be confident in your ability to work on your own, whilst also being a pro-active member of the team.
Vacancies are across several locations within the Argyll & Clyde region including; Arrochar, Dunoon, Mull and Rothesay, however, as there is an element of oncall
working attached to these, it is advisable to contact Colin Whiteford, Acting Head of Service, on cwhiteford@nhs.net for more information on the role and
working patterns.
If you are interested in applying, please contact Sheila Park at scotamb.southrecruit@nhs.net, quoting reference no SW5061,
to obtain an application pack.
Completed applications must be submitted by Friday 3 March 2017
We are always keen to hear from HCPC Paramedics and Qualified Technicians considering a move to Scotland.
If you think you might be interested, please visit our vacancy section at www.scottishambulance.com or email scotamb.recruitmentenquiries@nhs.net