Senior Paramedic required
Senior Paramedic required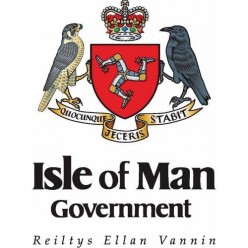 Reference: Ambulance Life
Date Posted: 26 Nov 2020
Position Type: Full time
Location: UK
Details:
About the Role
We are looking for a Senior Paramedic to join the Isle of Man's Ambulance Service's Senior Management Team.
You will join a small but progressive team managing your own workload. This position will provide you with the opportunity to progress in many fields of work areas and covers aspects of operational command of the service. This will include: strategic planning, multi-agency planning and liaison, training and development, human resources, clinical governance and risk management, as well as the opportunity to remain operational providing Paramedic response and Duty Officer cover (approximately 25% of the role).
Why join us?
By joining us you'll be stepping away from NHS pressures and demands, as the Island's healthcare system is similar but separate to the UK NHS.
The Isle of Man has been praised for its effective response to the global pandemic. Currently, due to the lack of cases in the community, people on the Island are enjoying a life free of social distancing regulations.
You'll be part of developing and shaping the service, whilst continuing your professional development and pushing boundaries for clinical skills.
We are very supportive of CPD and fund courses up to master's level. You'll have opportunities to take part in our regular training exercises with other emergency services, as well as in house courses.
You will also have access to our education and training centre, Keyll Darree, based at Noble's Hospital, which offers a medical library, study and seminar rooms, a lecturer theatre and a simulation suite.
With the Health Service transformation project on the Island in progress, this is an exciting time as we see the focus move onto community service and health promotion. We expect this to produce great opportunities for clinical skill set expansions within our service. You will also enjoy access to great equipment, vehicles and resources.
To find out more about what other benefits you could enjoy, take a look at our guide 'Our Benefits - A Quick Guide' available to download below.
About the Island and relocating
Here you can enjoy a fantastic quality of life, and an excellent work-life balance! There are plenty of opportunities for outdoor activities; so if you like walking, mountain biking, sailing or kayaking, you'll have lots of places to explore!
There are also lots of great cafes, bars and restaurants, and you can enjoy the Island's real sense of community. The island is well connected to the UK, and you'll also benefit from low income tax rates (20% maximum rate).
To find out more about the Island and the lifestyle you could enjoy here, take a look at Locate Isle of Man's guide to moving to the Isle of Man here.
If you are relocating or returning to the Island, you can also benefit from the Insurance Holiday Scheme, which allows you to apply for a refund on your NI contributions for your 1st year of living here. To see how this scheme could benefit you, and to find out more about relocating to the Isle of Man, visit www.locate.im
Interview expenses and a relocation package of up to £7,000 based on receipts is available for this role. For any further information on the relocation package please contact helpmeapply@gov.im. To find out more about the lifestyle, culture and living/working on the Isle of Man please visit www.locate.im
Housing Assistance is also available where the Department will pay the difference between your current mortgage/rent bill, and that of your new accommodation on the Isle of Man, up to a maximum of £250 per month.
National Insurance Holiday Scheme
The Isle of Man is offering a National Insurance Holiday Scheme which allows newly employed, relocated or returning residents to apply for a refund on their National Insurance contributions for their first year of living or returning to the Isle of Man, with refunds capped at £4,000. To see how this scheme could benefit you visit www.locate.im
Flexible Working
The Isle of Man Public Service is an equal opportunities employer which supports and promotes flexible working. We understand its benefits in improving work-life balance and supporting health and wellbeing and, in its different forms; it is widespread throughout the Public Service. We are happy to discuss part-time or flexible working arrangements, including job share partnerships, for our roles (where possible) and if interested you should discuss this with the Hiring Manager.
A job share will be considered for this post.
How to apply and find out more
To read the full job description and to apply online please click here

For more information please feel free to call Steven Crowe for an informal discussion about the role on 01624 642214.
A provisional interview date of week commencing 4 January 2021 has been set for shortlisted applicants, however this is subject to change.
Find out more about where a career in the Isle of Man Public Service could take you at hr.gov.im/careers.