French speaking UK registered paramedic
French speaking UK registered paramedic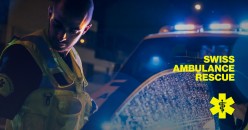 Date Posted: 16 Dec 2016
Salary: - An annual gross salary of CHF 81,600 (about £61,000) min
Position Type: Switzerland based
Location: International
Details:
Location : Switzerland
Swiss Ambulance Rescue is a Geneva based private ambulance company responsible for the provision of 24/7 emergency medical services for the city and county of Geneva.
We are looking to recruit French speaking HCPC registered paramedics.
The applicant must comply with the following :
- Have a paramedic qualification from a British university (DipHE, FdSc, BSc, …).
- Be registered as a paramedic with the Health and Care Professions Council (HCPC) in the UK.
- Be fluent in French and willing to practice in French only.
- Be willing to live and work permanently in Switzerland (or live in neighbouring France).
- Have a clean criminal record.
- Have a clean and valid UK/EU C1 driving licence.
For successful applicants we can offer :
- An annual gross salary of CHF 81,600 (about £61,000) minimum.
- Reimbursement of the qualification recognition process fee (CHF 1,000).
- Free furnished accomodation for the first 3 months of employment.
- A work pattern of 12 or 24 hour shifts, with an average of 42 hours per week.
- Annual leave of 192 hours.
If you fit the above criteria and would be interested in this job, please send your CV with a cover letter in French only to SJaccard@swissambulancerescue.ch
For further information about our company and on the Swiss pre-hospital care system, please visit our website www.swissambulancerescue.ch