PIP Assessor South East, London and East Anglia
PIP Assessor South East, London and East Anglia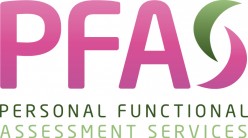 Reference: AL1
Date Posted: 9 Feb 2018
Salary: £33k - £41K
Position Type: Full/Part time
Location: UK
Details:
PFAS are delighted to be recruiting for qualified Nurses, Paramedics, Physiotherapists and Occupational Therapists who are seeking a slight change in career with the opportunity to maintain and develop their clinical registration, skills and knowledge.
The role as a 'Personal Functional Assessor' involves you undertaking functional assessments pragmatically and objectively, on behalf of the Department of Work and Pensions (DWP). After the assessment, you will be required to produce a detailed and accurate functional report that provides the DWP with details of the claimant's functional ability along with a review of their medical condition/restriction.
The role therefore does require, in particular, good report writing skills and a broad clinical knowledge however rest assured, you will receive extensive training throughout the first few weeks of your employment, including eLearning provided by the DWP and an in-house training course facilitated by our experienced clinical trainers. Whilst you will be required to work autonomously once fully trained, you will continue to receive ongoing support from other clinical staff delivering similar assessments to you. There will also be the opportunity to continue to develop in the role by partaking in additional courses which the company offers.
In addition to this, by joining our team, you will benefit from:
Competitive salary package, including CPD allowance
No shift, weekend or bank holiday working
Access to IPRS physiotherapy scheme
Recruit a Friend bonus scheme up to £1,000
Use of Employee Assistance Programme which provides confidential counselling
Health Cash Plan - providing you with money back on health care bills such as eye sight tests and dental treatment
Buy Additional Annual Leave Scheme
If you wish for an informal conversation or would like more details on this role then please contact Amy Barnes (HR/Recruitment Coordinator) via email amy.barnes@iprsgroup.com.
Alternatively, please view our website where you can find out more about PFAS, view the job description for this role and download an application form http://www.pfas-iprsgroup.com/
Once complete, please forward your application form to: amy.barnes@iprsgroup.com
We look forward to hearing from you!