Deputy Chief Ambulance Officer
Deputy Chief Ambulance Officer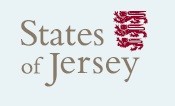 Date Posted: 6 Apr 2018
Salary: Under Review
Location: UK
Details:
Deputy Chief Ambulance Officer
Salary - Under Review

If you're passionate about providing high-quality healthcare for people, and you've got the gravitas to inspire great results, then consider a move to Jersey. We are working hard to tackle the healthcare issues faced by our communities, giving them the best chance of a healthy and balanced life.
Our exciting mission is particularly unique, as we self-govern the system and therefore aren't tied to the NHS way of doing things. Furthermore, we work collaboratively, providing interlinked health and social care services – ultimately benefitting our patients with strong partnerships and joined-up plans of care.
Our Ambulance and Patient Transport Service is currently undergoing an exciting period of transformation, and as such you could be instrumental in defining how we respond to around 12,000 emergency and urgent calls per year. Deputising for the Chief Ambulance Officer, you will be tasked with supporting the development and maintenance of our strategic and business plans, seeking to provide an efficient and cost-effective service. Thinking creatively to ensure the £5.5million budget is spent wisely, you will ensure the service is capable of adapting to the needs of its customers and is sustainable for the future.
This newly-created role is an amazing opportunity to be involved in shaping the service we are offering to our local communities – and is therefore a career-defining role for the successful applicant. To thrive in this position, you will therefore have the credibility and diplomacy to drive change and inspire a positive culture of continuous improvement, ideally having previously lead a similarly transformative programme.
Encouraging the team to work collaboratively, you will have great communication skills, particularly as you will be motivating our ambulance crews and seeing to it that their skills are being developed. Leading by example, you will be an experienced registered Paramedic with at least 10 years post-qualifying experience, including at least five years in a senior managerial and leadership position in an acute and complex care setting.
With a good awareness of the modernisation agenda plus a thorough understanding of the factors affecting the delivery of an exceptional ambulance service, this role has the potential to remind you why you first loved being a paramedic – and inspire the same feeling of pride in our staff. So for an informal chat about the post, please contact Peter Gavey on 01534 444710 alternatively click the following link to apply https://www.gov.je/Working/JobCareerAdvice/Pages/details.aspx?nPostingId=6201&nPostingTargetId=34198
Closing date: 22 April 2018.