Senior Lecturers in Paramedic Simulation and Pre-hospital Care
Senior Lecturers in Paramedic Simulation and Pre-hospital Care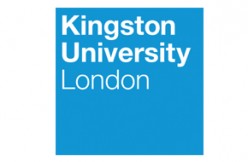 Date Posted: 1 Dec 2016
Salary: £41,624-£49,224 incl.LW
Position Type: Permanent
Location: Greater London
Details:
Senior Lecturers in Paramedic Simulation and Pre-hospital Care
£41,624-£49,224 incl.LW
Permanent
The Role
You will be joining a team with a well established reputation for high quality cutting edge education. As part of the role you will work in collaboration with London Ambulance Service NHS Trust (LAS) and South East Coast Ambulance Service NHS Foundation Trust (SECamb). You will benefit from the Department of paramedic sciences expertise in undergraduate and postgraduate degree education, and will be expected to take an active and developing role.
Your main role will be working in the brand new state of the art Dedicated Paramedic simulation Centre. This consist of a skills Lab, simulation suite and interactive Immersion simulation environment. Your will be working in a team delivering all skill and simulation for BSc and Post Reg/grad development. You will also be involved on a variety of modules, assessments, marking and student support. The role expects high quality, free thinking and innovation in clinical education and development.
The Person
An experienced and motivated paramedic on the HCPC register, you will bring high clinical standards together with an understanding of higher education in the paramedic profession. A proven track record of learning, teaching and assessment in higher education or trust education and mentorship would be desirable, though development opportunities will be provided. You will be expected and supported to obtain a PGCHE in teaching and learning together with registration with the HEA once employed. Some experience of research and scholarship in the field of paramedic practice or education will be essential to succeed in this role.
The Faculty
A unique partnership between Kingston University and St George's, University of London, we are a leading provider of health, education and social care qualifications and training. Our reputation for innovation in teaching, research excellence and graduate prospects attracts students with potential and ambition onto our education, nursing, midwifery, social work, paramedic science, physiotherapy and radiography courses.
We strongly recommend you arrange a visit to the school by contacting below.
For further information please contact Dave Doran, Simulation Lead david.doran@sgul.kingston.ac.uk
For more information and to apply, visit www.kingston.ac.uk/jobs
Closing date: 19 December 2016.