Emergency Medical Technician - Advanced (Paramedic) EMT-P
Emergency Medical Technician - Advanced (Paramedic) EMT-P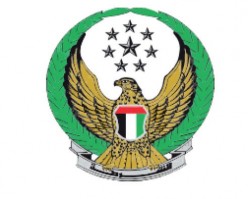 Date Posted: 5 Jun 2017
Salary: Salary (without tax) is around £4800-5000 per calendar mon
Location: International
Details:
Salary (without tax) is around £4800-5000 per calendar month
Allowances for tickets to and from UAE is provided
Accommodation allowance for married individuals
Transport allowance
First year furniture allowance
Contracts for 2 years at the beginning and can be renewed based on mutual agreements
Location
Abu Dhabi Ambulance
Duties
Respond to all pre hospital medical, Trauma cases
Competencies
Professional worker, team work, strong communication skills, flexibility to fulfil responsibilities.
Qualifications
Bachelor's degree or equivalent in Emergency Medical Technology or Emergency applied science or UK paramedic science.
Experience
Two (2) years' Experience post registration and above.
Documents required
CV (Curriculum Vitae)
Qualification Certificates
Education Transcript
First License Registration and Renewed Registration.
All Documents need to be sent on the email below in order to book your place for the interviews.
Email emtprecruituk@gmail.com
Interviews and examinations will be held in UK.
Interviews expected between 10/7/2017- 23/7/2017 in London
The financial offer include to following:-
A monthly salary of (26,500 AED) about (5,588 GBP)
NO

benefits

details

AED

GBP

1

Housing allowance

single

78,000

16,445

2

Housing allowance

Married

96,000

20,240

3

Tickets

Yearly include (wife and up to 3 kids who is less than 18 years old) Economy class

-

-

4

Kids' education

Up to 3 Kids only who is less than 18 years old (maximum 135,000 AED (455,967 ZAR) for the 3 kids)

45,000

(per Kid)

9,490

(per Kid)

5

Furniture

Once only

5,000

1,055

6

Transportation allowance

monthly

500

105

7

Periodical increment

Will be provided with each contract renewal(monthly on the salary until the next renewal)

1000

210

8

Vacation

35 days yearly

-

-

9

Medical insurance

Provided for the employee (wife and up to 3 kids who is less than 18 years old)

-

-
ALL AMOUNTS IN GBP IS APPROXIMATE