Your current location:
The white stuff
The white stuff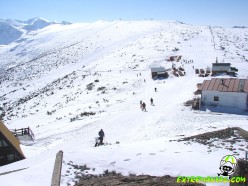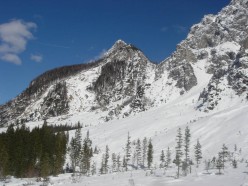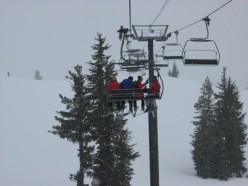 Police Life hits the slopes

Prime location

Quality accommodation in Bulgaria - one of Europe's fastest developing ski destinations - is available from leading holiday home owners' website, www.holidaylets.net.

In Borovets a new one-bedroom Flora apartment is located close to the gondola station, skilifts and the nursery slopes. Fully equipped for up to four, a week at Christmas costs just £330 - or around £82, based on four sharing, and only £77.50 each at February half-term.
For more information visit www.holidaylets.net or telephone 01234 757290

'Le Weekend' starts here!

A weekend ski break - from just £169 per person - that includes three days on the slopes and means just one full day off work is what's on offer from skiweekends.com.

Departures are on Thursday evenings (from 13 December) and include overnight coach travel, arriving in Brides les Bains on the Friday morning with plenty of time for skiing. Saturday and Sunday are full ski days, with the return journey on Sunday evening arriving back in the UK early on Monday morning.

The price includes return luxury coach travel (departure points are London Victoria, Thurrock, Maidstone and Folkestone), free transport of equipment and two nights' full-board hotel accommodation in the company's own Club hotel.

To find out more visit www.skiweekends.com or telephone 0870 442 3400

Going solo

Solo skiers can celebrate Christmas down the slopes of Kranjska Gora in Slovenia with singles specialist Solo's Holidays.
This special eight-day Christmas skiing trip is aimed at both beginner and intermediate skiers aged 25+ years and costs £759 per person and includes Christmas lunch, a torch lit walk and a Slovenian evening with live music.

Departing on December 19, the price includes return scheduled flights from Gatwick, seven nights' half-board accommodation in your own room with private facilities at the well-equipped three-star Kompas Hotel, transfers, welcome drink and information meeting and an accompanying Solo's Tour Leader.
For more details telephone 0870 499 2288 or visit www.solosholidays.co.uk

Big savings for early booking

Got the flights and accommodation booked? SkiHolidayExtras.com is urging skiers not to wait until they hit the slopes before sorting out lift passes, ski school and the other extras that complete a ski holiday.

Lift passes and a host of other in-resort services can be booked through the website, with consistent savings of up to 30% on lift passes in top resorts and - for bookings made by 30 November - a further 5 per cent early booking discount.

Not only can skiers save money, but for most resorts, the company will also personally deliver passes to the skier's chalet or hotel in the resort. In the case of some major resorts the company will post passes in advance to the skier's home address. This means skiers can be on the slopes straight away, without wasting half of their first day queuing in resort.

Among other services, ski and snowboard hire is available at a minimum of 15 per cent off resort prices while savings on ski lessons can be up to 5 per cent.
ATOL-bonded flights, airport transfers, car hire, airport parking and even 'rent a host' chalet catering can also be arranged in advance.

For further information visit www.SkiHolidayExtras.com or telephone 0870 251 0009

Toboggan in the Platz

With loads of cities now jumping on the 'ice rink' bandwagon in the run-up to Christmas, Berlin has gone one better this winter with a huge, real-snow toboggan run as the centrepiece of the festive market in Potzdamer Platz.
Not to be outdone, the markets in the city's Schlossplatz and Gendarmenmarkt boast fairgrounds, entertainers and hundreds of stalls selling arts and crafts and with the air full of the aroma of mulled wine and local delicacies.

To make the most of 'Winter Magic' in Berlin, the Berlin WelcomeCard gives unlimited travel on public transport across the main network as well as lots of free or reduced-price offers for sightseeing.

A 48-hour WelcomeCard is €16 per adult and can be pre-purchased on www.VisitBerlin.de where visitors will also find a wide choice of hotel accommodation and city information.