Free medic course access
Free medic course access
Wednesday, 14 April, 2021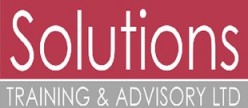 Solutions Training and Advisory Limited recently contacted the Ambulance Life News Desk as they are supporting Air Ambulance staff with free access to several work specific courses for AA crews.
Here is what they had to say about the support they are offering.

The team here at Solutions Training are extremely proud to be supporting the UK's air ambulance sector as their chosen charity to support for 2021.
We are incredibly grateful to the charities for allowing us to support such a great cause and for Air Ambulances UK for facilitating our support. Given that the ambulance community is one of the specialist sectors we work in, this sector is very close to our hearts.
We have offered the 21 air ambulance charities access to our ambulance specific online training for their crews. We are hoping that the crews take advantage of the offer to use our Moving and Handling, Conflict Resolution and Advanced Stroke Life Support training. Our donation provides each learner with an annual licence, so if you are an eligible crew member you should take advantage of the offer before the end of 2021. We want to support as many of the charities and their crews as possible.
Courses offered:
Our 'Moving People 2021' online course content meets and exceeds the requirements of all Skills for Health, Wales, and all Scotland Manual Handling passport schemes. On completion the theory learnt will equip learners with the relevant theoretical knowledge and skills as required by FutureQuals AAP in respect of patient handling. Packed full of filmed scenarios to problem solve it is action packed learning online. It has proven to test the knowledge and skills of very experienced staff as well. Click here to access a free demo - Moving People bespoke to the Ambulance Community 2021.
Our new 2021 version of the online Conflict Resolution course has been specifically developed with and for the ambulance community. On successful completion of this course its participants will receive a Solutions certificate of achievement. Again, packed full of filmed scenarios to risk assess it is action packed online learning. Our unique ASLS - Advanced Stoke Life Support is focused on the MEND (Miami Emergency Neurological Deficit) exam which is conducted after the FAST test and reduces the chances of missing a stroke. The course was developed in conjunction with the University of Miami, and the NHS. Our training certificates are endorsed by the UK Stroke Forum and the University of Miami.
For further information contact mandiepearson@solutionstraining.co.uk or visit www.solutionstraining.co.uk