Fewer vital heart ultrasounds during lockdown
Fewer vital heart ultrasounds during lockdown
Thursday, 13 August, 2020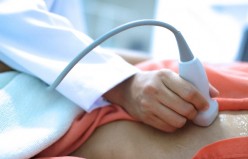 The figures show the considerable impact the pandemic has had on patient treatment and care. Only 87,902 echo tests were carried out in April and May this year, compared to 274,235 completed in the same months last year.
Heart patients have been hit doubly hard by the Covid-19 pandemic. Long waits for tests like echocardiograms could lead to more deaths from undiagnosed heart conditions. At the same time, people living with heart and circulatory diseases are more likely to develop complications from Covid-19.
As the number of completed echo tests has fallen, patients have been waiting longer for these tests due to a fall in GP referrals and the temporary pausing of cardiology services for all but the most urgent cases. By the end of May this year, around 62 per cent of people referred for an echo had been on the waiting list for six or more weeks, compared to just 4 per cent at the end of February.
Long-term delays to this kind of treatment and care could lead to a devastating domino effect which results in greater pressure on hospitals and worsening health for patients. We are calling for heart services to be reinstated quickly and safely as a priority.
Dr Sonya Babu-Narayan, Associate Medical Director and Consultant Cardiologist, said: "Heart patients have been hit doubly hard by the coronavirus pandemic. Not only are they at greater risk of complications from Covid-19, but they have also faced delays to vital treatment and care.
"Echocardiograms and other tests are used to diagnose and monitor a range of heart and circulatory conditions and are often among the first steps in someone's treatment journey. Delaying them could have a devastating knock-on effect on the rest of their care, preventing them from accessing the specialist treatments they may desperately need in time. Ultimately, this could lead to patients becoming sicker as they await care and, ultimately, more deaths.
"The NHS is now facing a cliff edge as it contends with resuming services and tackling a significant and growing backlog of treatment, all while continuing to fight Covid-19. These challenges are great, but they are not insurmountable. Restoring and maintaining care for patients living with long-term conditions, such as heart and circulatory diseases, must now become a priority."
The latest figures come as our funded research published this week also showed how important echo imaging can be for patients with coronavirus in hospital. The paper, published in European Heart Journal- Cardiovascular Imaging, revealed that one in three patients hospitalised with Covid-19 who received an echocardiography scan had their treatment changed as a result.
We are now calling for the full breadth of heart services to be restored step-by-step as the NHS begins to look beyond just providing emergency care.
Echo tests must be carried out in a safe environment and wherever possible, heart investigations need to be co-ordinated to limit the number of times a patient has to visit hospital.
People with stable heart conditions who may have become unstable during lockdown must be followed up urgently. In addition, services that help patients stay out of hospital must be reinstated to reduce pressure on the NHS in the long term.
Diagnosing and treating risk factors for heart and circulatory diseases also remains crucial to prevent additional cases far into the future.
BHF-funded researchers across the UK are already carrying out studies that could rapidly lead to increased understanding and improved care for people with heart and circulatory diseases affected by Covid-19. This includes work to better understand why Covid-19 illness can lead to heart complications, as well as studies looking at the indirect impact of the pandemic on patients with heart and circulatory diseases.