Looking to get away? Take advantage of our exclusive offer to the island of Elba, Italy
Looking to get away? Take advantage of our exclusive offer to the island of Elba, Italy
Wednesday, 19 June, 2019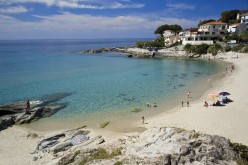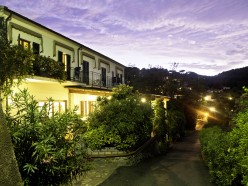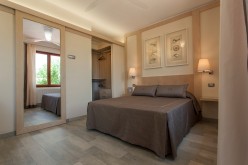 Get 15% off your holiday to Elba, Italy with Police Life
Lying just off the coast of Tuscany, the glorious island of Elba is little known to visitors beyond Italy. Famous mainly as a place to where Napoleon was exiled, its medieval towns and villages, pristine bays and secluded beaches, and verdant interiors, dotted with craggy peaks and wooded slopes, have long been protected by the Tuscan Archipelago National Park (the largest marine park in Europe), leaving the island in a welcome time capsule. The charming family-run Hotel Ilio (www.hotelilio.com), which has opened for the summer season, is the perfect base from which to explore this hidden gem.
Many Brits go to Tuscany in the summer; the Italians go to Elba so it could be a great destination for readers who enjoy an old-fashioned, unmanaged peace; who enjoy the simpler pleasures in life. To celebrate the hotel's 60th anniversary the hotel has provided us with details of a special discount - see below.
With just 20 rooms scattered through the village of Sant'Andrea, located on one of the prettiest coves in the north-west of the island, Hotel Ilio owner Maurizio Testa, who was born and bred on the island, knows every nook and cranny so can provide the inside track on Elba. His concierge service is an intrinsic part of a stay at this enchanting little property.
On arrival, guests receive an Elba guide carefully curated by Maurizio that provides a wealth of insider information, including details on the best places to eat (as well as the best table to book) and a map. He's also on hand to tailor a personal itinerary. He'll arrange boat trips for snorkellers and divers to explore the crystal-clear waters off the tip of the island, where the wonders of the underwater world are especially striking. Or conjure up a guide to take guests out sea kayaking along the coastline.
Golf, rock climbing, trekking and more
Inland, he'll organise mountain biking, rock climbing and trekking – on foot, or by horse-in the bird-rich maquis just a few kilometres from the hotel. Alternatively he can organise a round of golf on one of the island's three courses. He'll book guests vineyard tours and private guided tours around the island in a vintage Fiat 500 to take in the Medici's Forte Falcone in the capital of Portoferraio, Napoleon's Villa dei Mulini, the Ginevro mines (which it's possible to go inside) and thermal baths at San Giovanni. For those looking to add a little bit of glamour to their holiday, Maurizio will organise heli-taxi services and boats to take guests to romantic dinners beside the sea.
Hotel Ilio is a supremely relaxing haven from which to enjoy all these activities. An intimate property with 20 individually decorated, spacious rooms that reflect the colours of the island and surrounding sea, with an emphasis on comfort and simplicity. There are doubles and family rooms, as well as one very special room, the Mediterranean Suite, is particularly popular with honeymoon couples and those celebrating a special anniversary, as it is set apart from the main hotel and is located right on Sant' Andrea's beach.
The accommodation is scattered through two beautifully lush gardens, one more landscaped with palms, banana trees and exotic flowers, the other more natural among an olive grove beside the vineyards. Both have a range of chairs and loungers, many tucked away in hidden corners, providing the perfect place for sunbathing, a peaceful read or quiet afternoon nap.
Breakfast is an epicurean delight of local produce including hams, cheeses, fruit, pastries and home-made jams is served on the hotel terrace, from where the waves can be heard breaking on the beach. Other facilities include a wellness area (where treatments can be booked on request); a bar serving a variety of drinks and snacks during the day; and a wine-tasting cellar.
How to claim your anniversary discount of 15%...
To access the offer, enter the code HOTELILIO2019 on the website www.hotelilio.com.

This offer is valid for bookings up to 5th October 2019 and cannot be combined with other promotional offers.

Rates start at just 70 Euros for two people sharing an Essential Double Room, including breakfast, wifi, parking and VAT;
Book online at www.hotelilio.com
The extraordinary richness of its landscapes, on land and at sea, make Elba a unique destination in Tuscany that is well worth visiting. Get more information on the Tuscan island of Elba at www.visitelba.com.