New technology modernising medicine supply and management within the Welsh Ambulance services NHS Trust
New technology modernising medicine supply and management within the Welsh Ambulance services NHS Trust
Friday, 08 February, 2019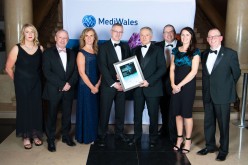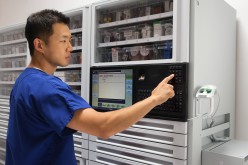 The Welsh Ambulance Services NHS Trust (WAST) is using state of the art technology to improve its medicines management to ensure paramedics can respond quickly to call outs with the right medicines to hand. The Ambulance Trust has installed Omnicell's automated medicines cabinets at 15 District General Hospital sites and 5 of its ambulance stations across Wales. The system has been so successful that it was awarded an Efficiency Through Technology Programme, High Impact Award at the MediWales Innovation Awards in December 2018.
Omnicell UK & Ireland, a leading provider of medication adherence packing and automated healthcare solutions, supported the Welsh Ambulance Services NHS Trust to replace its hospital-based medicine cupboards in 2017. Their previous process was heavily reliant on paper and clinical administration to record drug withdrawals. By contrast, the system automatically records which drugs are withdrawn and by whom and is fully complaint with CD legislation providing the Trust with a much greater level of control and audit.
The system provides WAST clinicians with secure, biometric controlled access to the range of prescription only medicines and controlled drugs that are used by the 999 service. Fingerprint login to the system permits ambulance crews to select and withdraw their required medicines and register the withdrawal against the vehicle call sign. The system provides a national standardised solution across Wales and offers a much greater level of monitoring, control and traceability. The system which is fully compliant with UK medicines legislation also allows the Ambulance Trust to monitor and fine-tune cabinet stock levels to manage stock efficiently and therefore reduce waste.
As well as ensuring drugs are dispensed and managed safely, the system helps save valuable time taken up replenishing stock at hospital-based medicine cupboards in between emergency call-outs.
The modernisation and delivery of ambulance services in Wales aligns with the Welsh Government's strategy "Together for Health" which delivers improved outcomes. In addition, the installation of the cabinets meet the requirements of MHRA and will help the Trust to meet its statutory requirements under the Misuse of Drugs Act, as well as ensuring that the Trust continues to build-on its commitment to patient safety.
Omnicell worked closely with the Trust to provide comprehensive training to its Paramedic and Emergency Medical Technician workforce. The cabinets were designed to meet the specific requirements of the ambulance service and installation was supported by the identification of appropriate locations, power and network requirements.
Chris Moore, Health Board Clinical Lead, for Welsh Ambulance Services NHS Trust comments, "installation of the cabinets within our Trust has been a fantastic step for us. The new system has greatly improved the safe and secure management of our medicines and offers us a far greater level of control and access. One of the great benefits of the system is the reduction in time it takes to replenish stocks. The reduction in the administrative burden of recording drug withdrawals by hand, means our vehicles and crews are more readily available to respond to 999 calls in our communities and spend more time focusing on face-to-face patient care."
Paul O'Hanlon, Managing Director for Omnicell UK & Ireland comments, "We are delighted that our work with the Welsh Ambulance Service NHS Trust has been such a success and has been highly regarded by MediWales Innovation Awards. The previous hospital-based medicine cabinets were lacking security and safety which is needed when handling controlled drugs.
"We pride ourselves in working alongside Trusts to ensure the integration of our cabinets goes smoothly, providing unparalleled support and after-care. We are committed to helping customers with everything they could need to guarantee our systems improve the day-to-day running of the Trusts by making sure our customers are at the forefront of stock management, security, patients care and clinical governance."