SP Services - Bespoke Theatre Resus Bags
SP Services - Bespoke Theatre Resus Bags
Friday, 03 June, 2016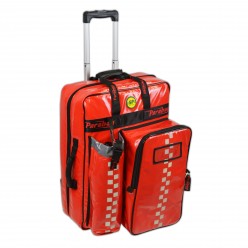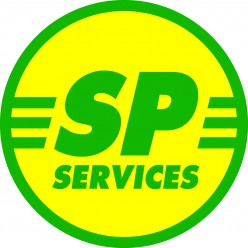 Having a long term relationship with Barnsley Hospital NHS Foundation Trust, SP Services were keen to discuss the idea of developing some new medical bags with them.
It was recognised for some time that theatres have previously used a standard resuscitation bag and over the years which had become cluttered as the anaesthetic team had requested more and more equipment is stored in the bag for management of patients across the trust.
Several problems were being highlighted with this storage bag system. The Operating department practitioners (ODP's) who accompanied the anaesthetist with the resus bag were starting to complain of back and shoulder problems when transferring due to the weight of the bag. In addition, staff could not easily access the equipment quickly as everything was thrown in the bag together. This resulted in unnecessary delays when quick interventions are paramount.
Working closely with Stephen Kemp, Lead Practitioner for Theatres at Barnsley Hospital NHS Foundation Trust, a new medical bag was developed which has fully met the needs of the theatre teams.
Stephen commented "The new Parabag from SP has greatly improved the way we operate. It incorporates a number of transport options and can be used as a rucksack thereby improving weight transfer and also wheeled along and has its own wheel storage system. The bag also has compartmentalisation, allowing for improved segregation and equipment storage and all areas can be accessed quickly and freely".
Stephen added "The new TPU construction is a much better material for cleaning following use on all patients including high risk patients, an absolute must in the daily working environment for this essential bag".