Host of New Features at The Emergency Services Show 2016
Host of New Features at The Emergency Services Show 2016
Wednesday, 01 June, 2016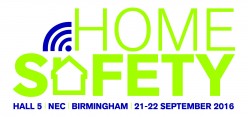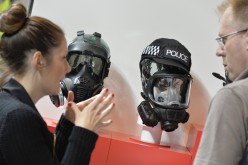 The Emergency Services Show has a host of new features for 2016 as it moves to the larger Hall 5 at the NEC, Birmingham on 21-22 September. New seminar programmes will cover Lessons Learnt, ICT Innovation and PPE. Home Safety 2016 runs as a new show within the show, the Drone Zone brings together everything UAV, while popular features like the Collaboration Zone and College of Paramedics CPD workshops have also been enlarged. Register now for free entry at: www.emergencyuk.com
Lessons Learnt from past incidents and training together to prepare for the future will be key themes at this year's event. A free two-day seminar programme focusing on lessons learnt, curated and inspired by JESIP and the National Operational Guidance Programme for the Fire & Rescue Service, will review the multi-agency responses to recent incidents, identify the operational challenges and capture positive learning. It will include new rescue techniques and communication models for improved outcomes in the future.
A number of exhibitors will be available to speak to speak to visitors about collaborative projects. London Fire Brigade for example will be showcasing the results of Exercise Unified Response, a large scale and complex, live and command post exercise.
West Midlands Police'sMulti Agency Specialist Assessment Team (MASAT)will be exhibiting this year. "This a great piece of partnership working in the CBRN world, that has shaped thinking and operational direction throughout the UK. West Midlands Emergency Services teams were instrumental in the development and trial of this team," says Jon Thursfield, InspectorOperations,Emergency Planning, West Midlands Police.
Visitors to theExceleratestand will be able to see the new joint command vehicle for police and fire services in Northamptonshire. Currently under construction, it is believed will be the only one of its kind in the UK. The new vehicle, which will be run by Northamptonshire Police and Northamptonshire Fire and Rescue Service (NFRS), will provide a base for commanders when in attendance at large scale or major incidents.
Home Safety 2016 is an exciting new show running alongside The Emergency Services Show 2016, where emergency services will share collaborative approaches to helping people live safely at home and equipment suppliers will showcase the latest specialist equipment for the safe home. Speakers will include a number of fire and rescue services who have expanded their work into the health area by working alongside the NHS, as well as partnering other agencies such as Age UK and the Alzheimer's Society. The role of data and research in targeting prevention and changing people's behaviours will also be covered.
As well as showcasing drone suppliers, the new Drone Zone will bring together industry specialists and end-users who will be making presentations on UAV technology and sharing their experiences with delegates. The programme includes a presentation on risk management for Remotely Piloted Aircraft Systems (RPAS) and the factors affecting RPAS operational safety in both civil airspace and commercial space. Other sessions will cover privacy, security implications and legislation.
The ever-popular College of Paramedics' free 30 minute CPD workshops will be delivered from the expanded College of Paramedics' CPD area. No pre-booking is required and all those attending the workshops will be given a CPD certificate. The new CPD-accredited Trauma Care Training & Education Zone will feature CPD skills stations and a fully immersive training suite where teams can perform a primary survey under pressure.
The Emergency Services Show is expected to feature over 450 exhibiting companies and organisations. The impressive indoor and outdoor exhibition is a one-stop shop for sourcing all the latest services and equipment required for emergency response and keeping the public safe from threats such as floods, road traffic accidents and terrorist attacks.
Exhibiting companies include leading names in first response, communications, IT, protective clothing and uniforms, vehicles and fleet, vehicle equipment, outsourcing, training, community safety, station facilities, medical supplies, search and rescue and extrication. Several exhibitors are planning live demonstrations of equipment and rescue techniques.
The event also presents the ideal opportunity to meet, network and collaborate with colleagues within the emergency services, government departments, voluntary sector partners and NGOs.
The NEC is next to Birmingham International station and Birmingham Airport as well as being directly accessible by motorway. Visitor entry, seminar theatres and parking at the Emergency Services Show are all free.
To register for free entry visit www.emergencyuk.com