SECAmb shortlisted for two equality and inclusion awards
SECAmb shortlisted for two equality and inclusion awards
Friday, 19 June, 2015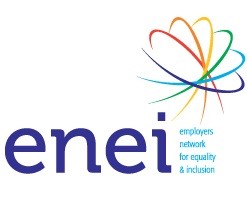 South East Coast Ambulance Service NHS Foundation Trust (SECAmb) has been shortlisted for two national equality and inclusion awards.
The Trust has been shortlisted in the Employers Network for Equality & Inclusion (ENEI) awards which take place in London in July.
SECAmb's Inclusion Hub Advisory Group (IHAG) has been shortlisted in the Team of the Year category while the Trust's Inclusion Manager, Angela Rayner, is shortlisted for the Equality and Inclusion Champion of the Year award.
The Trust's IHAG, along with SECAmb's Governors, acts as the Trust's 'community of interest'. Members of the IHAG were appointed through an open and transparent process developed with stakeholders. The group, which met for the first time in September 2012, is outcome focussed and its activities are now extremely valued and respected across the Trust.
Angela, who has led on Equality and Inclusion at SECAmb for four years, said: "I'm delighted that our already award-winning IHAG has been shortlisted in the ENEI awards. The group plays an extremely important role at SECAmb and is successful because of the passion and enthusiasm of our members which enable us to make a real difference to patient care.
She added: "It's also an honour to be personally shortlisted and I'd like to thank my colleague Asmina for the nomination. While I'm of course pleased to be shortlisted, it really is a team effort and I will be representing SECAmb as a whole and the huge number of people who ensure that equality and inclusion are at the heart of everything we do."