SECAmb vehicle fleet is leading the way
SECAmb vehicle fleet is leading the way
Friday, 06 March, 2015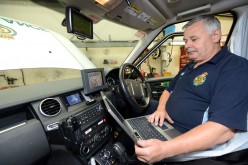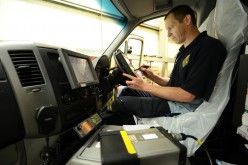 South East Coast Ambulance Service NHS Foundation Trust (SECAmb) has joined an elite group of vehicle operators to be awarded the Freight Transport Association's (FTA) Van Excellence Accreditation.
The Trust is only one of three ambulance trusts in the country to be awarded this market-leading accreditation which saw FTA auditors inspect our fleet and practices against its Van Excellence Code.
The Van Excellence initiative looks to enhance standards of van operator compliance, celebrate operators who demonstrate excellence and represent the interests of the van industry.
A team from FTA looked at the Trust's fleet management, maintenance and repair standards, vehicle roadworthiness, workforce licence checking, vehicle specifications, driver-training, safety initiatives, recruitment and how the vehicles are operated on a day-to-day basis.
The FTA was initially invited into the Trust to undertake a gap analysis for the Fleet Department. However the Trust was delighted to find out that it not only meets all necessary standards but in some cases exceeded requirements.
During a pre-assessment visit, the Trust was complimented on having one of the most comprehensive applications the auditor had seen.
SECAmb's Head of Fleet Operations, Justin Wand said: "We have taken great steps in modernising our fleet and equipment through innovation and continual improvement, over recent years.
"This accreditation should provide assurance to patients, commissioners and the Care Quality Commission of the quality and standard delivered by the Trust.
"Being accredited with the 'excellence' standard is a great accolade for the Trust and the team. This standard provides significant independent verification that what we do is truly market-leading."