Dr. Martens launch the Trent Safety Boot
Dr. Martens launch the Trent Safety Boot
Wednesday, 16 July, 2014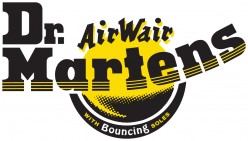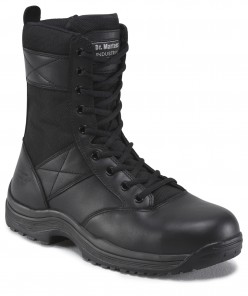 Dr. Martens continues to refine and perfect its Service Collection of footwear to ensure it meets the need of the service industry. Since the first Dr. Martens air-cushioned boot was created over 50 years ago, the company has worked closely with the service industries: by the late 1970s, for example, Dr. Martens boots were standard uniform for the Police.
Fast forward to 2014 and this relationship with the emergency services is still going strong. Consultations with and feedback from customers has resulted in the launch of a new design into the collection: Trent ST.
Trent ST is a safety version of the popular, athletic styled Trent boot and carries the fixed European standard mark ISO 20345. Light and flexible, it is loaded with design and safety features engineered to ensure it meets the modern day requirements of the emergency services.
• Made from waterproof leather and water resistant mesh
• A safety toecap offering protection from a minimum 200J impact and 15kN compression force
• A rubber outsole offering heat resistance up to 300ºC for 60 seconds
• Slip resistant sole reducing the risk of slips and falls on hazardous surfaces
• A deep Smartmask® cushioned footbed, providing additional shock and absorbing properties
We spoke with serving paramedic Natalie who stands for hard work, dedication and commitment. Having trialled the boots over a course of three months she commented:
"My job involves being on my feet most of the day, and in all weathers, so comfort is paramount. These boots required very little wearing in and the fit is second to none – no rubbing or blisters! They are possibly the lightest steel toe-capped boots that I have come across. And, as a bonus, they look good too."
About Dr. Martens
Throughout Dr. Martens history, the brand has been adopted and subverted by countless rebellious characters, subcultures and tribes. These are the people who stand out from the crowd in their own unique way and for many, their journey of self-expression has always been accompanied by a pair of Doc's. Dr. Martens celebrates these free-thinking individuals – from first time wearers to those who have been with the brand forever. These are the authentic characters that stand for something.
Dr. Martens air-cushioned sole, designed by German inventor, Dr. Klaus Maertens, was engineered primarily to meet the specific need of providing additional support and comfort for his broken foot. The Dr. Martens boot, that was then manufactured by R Griggs and Co, British boot makers, with its trademark yellow stitch, grooved sole and heel-loop, was a boot for workers, initially worn by postmen and policemen; comfortable, durable and lightweight in comparison to its competitors at the time.
A specific range of "Made In England" products are still manufactured in the Cobbs Lane factory, Wollaston, England which has been making footwear since 1901. It is the home of the original Dr. Martens boot and within this small factory works a close-knit team of people schooled in traditional shoe-making and the unique process that makes Dr. Martens like no other shoe on earth.
This is the factory where it all began; where the first pair of Dr. Martens boots rolled off the production line on April 1st, 1960. The manufacturing process has been fine-tuned and perfected ever since - from the cutting of the leather hides to the heat-sealing with a blade of fire that welds the air-cushioned sole to the upper.
Trent ST is now available online from:
www.drmartens.com/