G4S Integrated Services wins Barnsley Hospital NHS Foundation Trust Cleaning Contract
G4S Integrated Services wins Barnsley Hospital NHS Foundation Trust Cleaning Contract
Wednesday, 05 March, 2014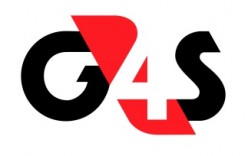 G4S Integrated Services (G4S) has been awarded a three-year contract to deliver healthcare cleaning services for Barnsley Hospital NHS Foundation Trust.
The contract, worth almost £11million, with the option to extend for a further two years, will involve G4S Integrated Services providing cleaning services and housekeeping to the circa 500 bed hospital, which serves a population of over a quarter of a million people in the Barnsley area.
The contract starts on 1st April 2014, with approximately 300 staff expected to transfer to G4S Integrated Services from incumbent Initial Facilities Healthcare under TUPE employment regulations.
The contract was awarded on merit following a robust procurement process that commenced in early 2013, using a scoring system against a range of criteria. These included a match to the Trust's quality requirements and national standards of cleanliness, health & safety requirements, HR practices and price among others.
Stuart Mold, Director of G4S Integrated Services, said: "We're delighted to be working with Barnsley Hospital NHS Foundation Trust. We have an extensive and impressive track record of delivering value for money and high quality facilities management services across the healthcare sector and are looking forward to delivering an excellent service for the people of Barnsley."
Lorraine Christopher, Associate Director of Estates & Facilities, Barnsley Hospital NHS Foundation Trust, said: "We are very much looking forward to working with G4S Integrated Services in this new partnership.
"G4S Integrated Services has an excellent track record in supplying high quality domestic services, including considerable experience with NHS hospitals. We are very confident that our partnership be highly beneficial for our patients and staff.
"We would like to place on record our thanks to Healthcare Initial for all of its work with us over the past few years."
G4S Integrated Services has a strong portfolio of contracts within the healthcare business in the UK, delivering facilities management services direct to its customers. The company currently has contracts with 24 acute hospitals with over 7,000 patient beds and employs more than 2,000 cleaning staff.
As well as offering specialist healthcare cleaning provision, the general housekeeping duties at Barnsley Hospital will include serving patient refreshments and meals, assisting medical staff on wards and waste management.