Ferno calls on ambulance service personnel to send them their memories
Ferno calls on ambulance service personnel to send them their memories
Monday, 10 February, 2014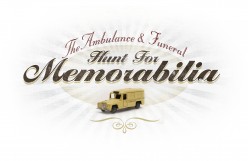 Company creates a time line of key events in the history of the ambulance service
Ferno, a world leading patient handling and medical equipment manufacturer, is searching for old ambulance memorabilia as it seeks to put in place a historic timeline to the

hard working people in the ambulance service.
The timeline will be a key feature in the company's Customer Experience Centre which will open later this year.
Ferno is now
calling on those who work or who have worked in the ambulance service and the funeral sector to send them pictures of their memorabilia and the stories behind them as it aims to capture some key landmarks and innovations in the history of the ambulance service.
Ferno has already captured some of Ferno's history since it was set up by Les Harris in 1971 as

F.W. Equipment Co Ltd in Wyke, Bradford, West Yorkshire to manufacture and develop patient transfer equipment for the ambulance and funeral Industries.
Ferno managing director Jon Ellis said: "We want to pay homage by way of developing a 'historic timeline' to the hard working people in the Ambulance service and to pay our respect to the founders of Ferno in the US and the UK.
"We are now calling on ambulance service personnel, past and present, to come forward with their souvenirs and the stories behind them. So if you have any memorabilia like a cap, uniform, badge, model or picture with a story and date or news clipping from earlier days up to present please get in touch."
Ferno will also recognise donors' generosity by making donations to the

Ambulance Services Benevolent Fund

and The Natural Death Centre, the

educational charity which gives free, impartial advice on all aspects of dying, bereavement and consumer rights.
Mr Ellis added: "We would love to hear from you to arrange to collect your memorabilia, story or anything related or it would be very generous of you to send your timeline memorabilia in the post to Victoria Woodford, Ferno (UK) Limited, Ferno House, Stubbs Beck Lane, Cleckheaton, West Yorkshire, BD19 4TZ."
Donors can also post pictures of their memorabilia and souvenirs to the Ferno Facebook page where the company will be running a competition and the winners will get a VIP invitation to the official opening of the new Customer Experience Centre.
Over the next three months Ferno will be uploading pictures of the equipment it has developed over the past 45 years on its Facebook page, Twitter (hashtag #fernocec), blog and other social media channels as well as some old documents marking key events in the company's history.