Paramedic named in Queen's Birthday Honours
Paramedic named in Queen's Birthday Honours
Tuesday, 18 June, 2013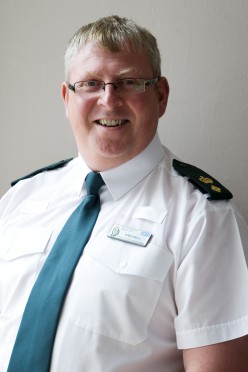 A South East Coast Ambulance Service NHS Foundation Trust (SECAmb) paramedic has been awarded the Queen's Ambulance Service Medal for Distinguished Service in the Queen's Birthday Honours list.
Dave Bull, who is currently on secondment from SECAmb as Head of Education at the National Ambulance Resilience Unit (NARU), is one of just two ambulance service personnel in England to be named to receive the award this year.
The Queen's Ambulance Service Medal (QAM) was introduced last year when fellow SECAmb paramedic Dave Fletcher was among the first to receive it at Buckingham Palace. The introduction of the award has ensured ambulance staff now have the same level of Royal recognition as other members of the emergency services.
Dave Bull, 44, who lives with his family in Southwick, West Sussex said: "I'm delighted to have been awarded the Queen's Ambulance Service Medal and it is a real honour to be recognised for the significant advances that have been made in emergency services training.
"I would like to thank so many people for supporting me - all those involved in training across all three emergency services who I have worked with over the years, and particularly those whose jobs keep them behind the scenes in admin and logistics, but without whom my job would not be possible.
"Finally, the biggest thanks must go to my family and close friends for the love and support they have provided me with during my time in the ambulance service."
SECAmb chief executive Paul Sutton added: "It's fantastic that Dave is receiving this well-deserved recognition. I'm also delighted that SECAmb will once again be represented at the highest level at Buckingham Palace later this year. Dave should be very proud of everything he's achieved and most recently for his contribution to the development of the ambulance service education nationally."
Dave started his career serving 14 years in the Army undertaking a number of operational tours. He joined the former Sussex Ambulance Service in 2000, worked as a Paramedic in Brighton and was then seconded to work on delivering national multi-agency command training for the former Ambulance Service Association (ASA). He was then asked to lead the development of training and education for the national Hazardous Area Response Team (HART) programme on behalf of the Department of Health.
He will be formally presented with his medal at an investiture ceremony by the Queen at Buckingham Palace later this summer.