Trust secures NHS 111 contract for across the region
Trust secures NHS 111 contract for across the region
Tuesday, 12 June, 2012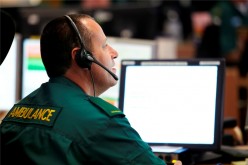 South East Coast Ambulance Service NHS Foundation Trust (SECAmb) becomes only the second ambulance trust in the country to be awarded the contract to handle non-emergency medical calls across the entire region that it serves.

The Trust, in partnership with Harmoni, one of the largest independent providers of urgent services in England, has been awarded the contract to provide NHS 111 across Kent, Surrey and Sussex when it is rolled out nationally from April next year.

The government announced plans to introduce a national, single digit telephone number for patients with non-emergency healthcare needs in 2010.
This number, 111, will simplify access for patients across a range of healthcare services such as dentistry, out-of-hours' doctor services, or emergency care if their condition requires an ambulance.
SECAmb's Chief Executive, Paul Sutton said: "We are delighted to have been awarded this contract in partnership with Harmoni.

"It has always been our intention to be the Single Point of Access for patients needing emergency or urgent care. We believe that an ambulance service in partnership with an out-of-hours provider provides a strong and safe platform to realise this ambition."

"I believe that we have won this contract because of the reputation that we have developed over recent years for delivering quality and responsive services."

NHS 111 will be free to call and operational 24/7, 365 days of the year. Unlike standard out of hours' services where you are required to wait for a GP or a nurse to call back, an assessment will be made at the first point of contact.