Confidence is high for Ambulex2012, now in its 4th year
Confidence is high for Ambulex2012, now in its 4th year
Monday, 19 March, 2012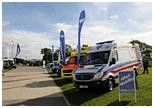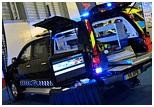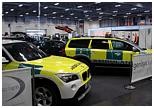 Many leading vehicle builders and equipment suppliers already signed up.

Ambulex®2012 is set to eclipse last years event, it will be an exciting opportunity to view a large selection of ambulance and rescue service vehicles and equipment in a superb location. It will be the Ambulance and Rescue Vehicle event in the UK this year.

Ambulex will be held at the Fire Service College, Moreton-in-Marsh, Gloucestershire on 13th and 14th June 2012

Go to www.ambulex.com to see the list of high-calibre vehicle builders and equipment suppliers exhibiting at this event.

Specialist equipment and service suppliers associated with the ambulance and rescue services will also be exhibiting. These 'blue light' suppliers will be showing the very latest technology available in this sector. Ambulex provides a great opportunity to network with the principle suppliers in the industry

Go to www.ambulex.com to view our equipment and service company exhibitors

Ambulex 2012 will be hosting a range of events at this year's exhibition. Including:
o The College of Paramedics- C.P.D. courses
o CQC - Care Quality Commission-registrations and compliance
o IAA - Independent Ambulance Association-information and advice desk
o Product demonstrations in the Road Traffic Collision School
o Incident Training Ground tours

Ambulex 2012 is the largest exhibition of this type in the UK dedicated to vehicles and equipment. NHS Ambulance Trusts, independent and voluntary ambulance providers and officials from the rescue vehicle sector will benefit from attending this two day event. On-site accommodation is available as well as a restaurant, leisure centre and bars ( the Edinburgh Bar is exclusive to Ambulex 2012 visitors and exhibitors). The Fire Service College is a superb location for this event and it is absolutely free to attend.

Visitor registration is now open. Go to www.ambulex.com.

This is a special show in a special location. Organised by the trade for the trade, Ambulex 2012 offers the best value for money and the best opportunity possible to actually generate new business.