East of England Ambulance Service appoints new Non executive director
East of England Ambulance Service appoints new Non executive director
Thursday, 21 July, 2011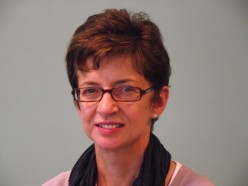 Anne Osborn


The Appointments Commission has announced the appointment of a non-executive director to the Board of the East of England Ambulance Service NHS Trust.

Mrs Anne Osborn, who is 51 and from Norwich, has 27 years NHS experience including Strategic Health Authority, Commissioning and Acute Hospitals. Anne has also held 16 years at Board level as an Executive Director at the Norfolk & Norwich University Hospitals NHS Foundation Trust.

On her appointment Anne said: I am delighted to be joining the Trust at this exciting time, with the Foundation Trust application and the transformation programme within the Trust. It will be interesting for me to work with the team looking at the issues from the Ambulance Trust perspective, having seen the issues from the acute hospital's perspective."

Maria Ball, chair of the Trust, said: "We are delighted to welcome Anne to our board and to the East of England Ambulance Service. Anne brings a wealth of knowledge and experience to our team which is invaluable to the Trust as we start to implement and take forward our ambitious vision for the ambulance service of the future."

The East of England Ambulance Service NHS Trust was established on July 1, 2006. The Trust provides ambulance and associated transport services as well as community health services across six counties: Bedfordshire, Cambridgeshire, Essex, Hertfordshire, Norfolk and Suffolk. The organisation has a responsibility to ensure the services it operates are effective and efficient and that national standards and priorities are met in order to continually improve services for patients.

Non-executive directors are paid a remuneration of £6,096 per annum. This appointment has been made in accordance with the Commissioner for Public Appointments' Code of Practice. All non-executive appointments are made on merit and political activity plays no part in the selection process. However, in accordance with the original Nolan recommendations, there is a requirement for appointees' political activity to be made public and to declare if any ministerial appointments are held. Anne has not declared any political activity and holds no ministerial appointments.

Anne commenced her position on the board on July 1, 2011 to June, 30 2015.