East of England Ambulance Service mourns death of a colleague
East of England Ambulance Service mourns death of a colleague
Monday, 10 May, 2010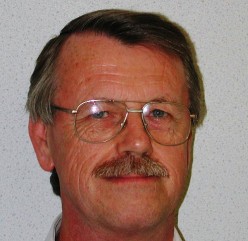 It is with great sadness and regret that the Bedford emergency operations centre (EOC), has lost one of its respected members of staff.

Andrew Wilson, aged 66, was a call handler who had worked in the control room since January, 2001. Andrew joined the ambulance service from Bedfordshire Police, where he had already had a distinguished career for many years based at Luton station. Andrew had been fighting illness for some time, but had only recently stopped working.

Carl Denton, general manager for Bedford EOC said: "Andrew was a valued member of our staff, who would willingly help anyone. He was a true gentleman, with a great sense of humour, who always had a smile. His wife, Caryl, and family were very dear to him. He also loved his home and garden. Andrew was a hard-working, conscientious and willing member of our staff who will be greatly missed by his friends and colleagues within the department. Our thoughts and prayers are with his family at this very difficult time".