From Postman to Paramedic
From Postman to Paramedic
Tuesday, 06 April, 2010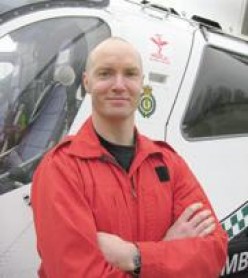 Jon Sanders from postman to paramedic


Jon Sanders from Walton-on-Thames, Surrey who was until quite recently a postman has landed his dream job as a critical care paramedic on the Surrey Air Ambulance. He has joined the life-saving crew of the MD902 helicopter on a three-year secondment.

Previously he has also worked as a tree surgeon and lifeguard at St Peter's Hospital in Chertsey. Now his career has taken off to new heights after he joined the Air Ambulance at its Dunsfold base near Cranleigh.

After landing his dream job, Jon commented," It is the best job I have ever had and it is the holy grail of Paramedic work. The learning curve is very steep and it's very challenging but extremely rewarding."

Jon joined the former Surrey Ambulance Service, now South East Coast Ambulance Service, as a patient transfer assistant in 2000 and qualified as a paramedic in 2004 before graduating from the University of Hertfordshire as a Critical Care Paramedic two years ago.