Honours Hat Trick For London Ambulance Staff
Honours Hat Trick For London Ambulance Staff
Monday, 28 January, 2008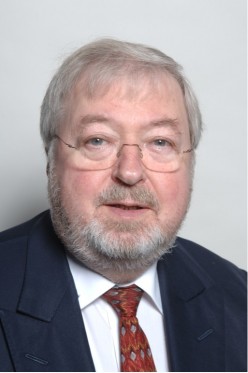 Sigurd Reinton, who has been awarded an honorary CBE
The Chairman of the London Ambulance Service has been recognised in the New Year's Honours List, alongside a non-executive director and an ambulance operations manager.

Chairman Sigurd Reinton has been appointed an honorary CBE, while Bromley Ambulance Operations Manager David Campbell has been made an MBE and non-executive director Sarah Waller has been appointed a CBE.

Sigurd Reinton, who was born in Norway and came to the United Kingdom in 1968 after living in Sweden and Denmark, first took up his role with the Service in 1999.
He was recently reappointed to serve as Chairman until March 2009 and said, I am very proud to receive this honour, which I will accept on behalf of everyone in the organisation who has worked so hard to improve the quality of care we provide to Londoners.

"The Service has changed beyond recognition in recent years - in terms of meeting our financial and key response times targets but, more importantly, in improving the clinical outcomes for our patients - and I am looking forward to the next stages in the development of how we deliver care to people living or working in the capital."

Mr Reinton, who is a former director of international management consultancy McKinsey & Co, had served as Chairman of Mayday Healthcare NHS Trust in Croydon prior to taking up his post with the Service. He is also a non executive director of NATS, the privatised provider of air traffic service.

David Campbell joined the London Ambulance Service 33 years ago, starting with a year and a half as a cadet. After another year with the Patient Transport Service, he spent ten years working out of Waterloo and surrounding ambulance stations before joining the training department in 1987. He became an ambulance operations manager in 2003 and currently manages the Bromley ambulance complex, which includes Bromley, Beckenham and Forest Hill ambulance stations.

Speaking of his award, he said, "This has been quite a humbling experience, particularly as there are a lot of deserving staff here and in other ambulance services across the country. I'm very pleased, and also proud for the Service to have received more recognition like this."

Sarah Waller is an independent healthcare consultant. She took up her non-executive director post in December 2000 and was reappointed in September 2004.

She has held a variety of nursing and human resources director-level appointments in the NHS and the civil service, and has been both a local councillor and a health authority member.

Sarah said, "I am thrilled and honoured to be appointed a CBE. The award in particular recognises my current work as Enhancing the Healing Environment programme director at the King's Fund as well as recognising my non-executive position at the London Ambulance Service."