Your current location:
Helping You Find Your Natural Habitat: Origin Housing Launch New Marketing Campaign
Helping You Find Your Natural Habitat: Origin Housing Launch New Marketing Campaign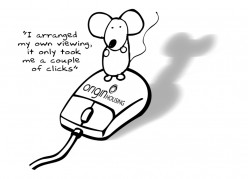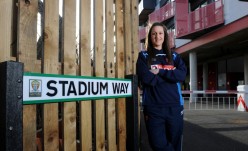 The forward thinking housing association, Origin Housing, will kick off 2012 with a brand new marketing campaign: a series of animated clips, due to be launched on Youtube, selected property portals and magazines* and as a direct e-marketing campaign. The clips will feature simple but effective animated black and white line drawings of animals, with voiceovers of current Origin residents, who will discuss their first-hand experiences of the home buying process.

Using the examples such as an elephant, who requires a particularly spacious property, the scenes, created by renowned animator Jonathan Clarke**, will highlight the varying needs of purchasers when it comes to finding the right 'habitat'.

The clips will also promote Origin's recently introduced innovative solutions to buying an affordable property. These include the new online booking system, which allows potential purchasers to arrange viewing appointments at the touch of a button, via the organisation's recently launched dedicated sales website, www.originsales.co.uk.

Masterminded by GTA Advertising, the campaign will incorporate the voices of current Origin residents, including Cori Daniels, who lives in a 2 bedroom apartment at The Wrap, Origin's intermediate rent development in Watford.

Cori, who has helped to choose her animal persona, commented, "From start to finish, the whole process of renting an Origin property was really easy. Once I'd passed all the criteria tests, it was pretty much just a question of deciding when I wanted to move in!"

Simon Scott, Head of Sales and Marketing for Origin Housing, concludes, "It was important to us to create an engaging platform and we did this by using animated characters linked to real Origin purchasers. As well as being a fun and amusing take on first time buying, the concept captures Origin's dedication to helping people to get their foot onto the property ladder, which can be an immensely daunting process, particularly in the current market. Our fantastic team go out of their way to ensure that first time buyers find the right 'habitat' for them; and these clips capture how Origin can ease the first time buying process."

For further information about Origin Housing's schemes, please visit the new website, www.originsales.co.uk or call the sales hotline, 0800 068 8990.