Your current location:
Reduce operational risks with BackSmart
Reduce operational risks with BackSmart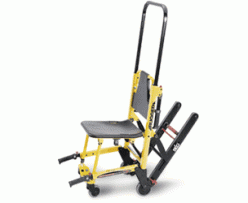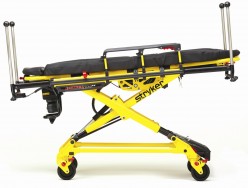 Stryker is a global medical technology leader who believes that great product design isn't just about taking care of the patient, but taking care of the healthcare professional too.

"Customers had been telling us that the risk of back and shoulder injury whilst moving patients and equipment was a serious concern for paramedic staff and that there was an opportunity for us to bring a different perspective to our development strategy. Stryker works in conjunction with the Human Performance Institute at the University of Western Michigan to deliver ergonomic benefits with its products. The Institute ensures that the product design helps minimise peak loads and vulnerable postures - we call this design ethos BackSmartTM", commented Helen Clark, Marketing Manager for Stryker's EMS Equipment.

The first BackSmart product in Stryker's EMS range was the Stair-PROTM chair, which incorporates a robust pair of tracks that allow the patient to glide down stairs, rather than being carried.

The most recent example of the BackSmart ethos is Power-PROTMTL, which was launched at Ambex last year. As the first CEN compliant, electric hydraulic cot on the market, Power-PRO TL lifts at the touch of a button and was designed to reduce the physical effort in rolling it around. Unique corner steering poles mean the cot can be pushed around comfortably, without twisting, regardless of the operator's height, helping to maintain good ergonomic posture.

Directional steer locks mean the cot won't drift sideways, again reducing the effort in manoeuvring the cot.

The BackSmart concept has been welcomed by customers who are looking for ways to help reduce everyday operational risk and maintain staff morale.

Stryker is exhibiting at Ambex this year and can be found at stand A34.