Forensic Healthcare Practitioner
Forensic Healthcare Practitioner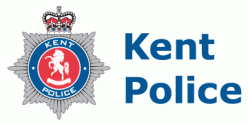 Reference: Police Life
Date Posted: 20 Jul 2022
Salary: £33,939 - £38,775 per annum
Position Type: Permanent, full-time
Location: South East
Details:
Folkestone/Maidstone/Medway Police Station, Kent
An exciting opportunity has arisen for an individual to undertake the role of Forensic Healthcare Practitioner. Applications are invited from registered General Nurses or Paramedics for an excellent opportunity.
This is a full-time position where the applicant will be a county wide resource so will need to be willing to cover county wide custody suites, but will be able to express a preference between Maidstone / Folkestone and Medway as their home station.
Applicants will be required to hold current registration with the Nursing and Midwifery Council or equivalent with a minimum of 3 years post registration and a competency level equivalent to 'pay band 6' in the Health Service, they will also be assessed as competent to practice autonomously and able to work without supervision.
A background in a specialism such as Emergency Department, or acute medical setting with an understanding of illicit drugs, mental health or other relevant discipline would also be desirable. The post holder must be competent to issue medication in line with the Patient Group Directive and as part of this will have a sound working knowledge of drugs and their applications as well as the relevant legislation.
Personal Qualities and Skills
You will need to have good information gathering skills, problem solving and a high level of clinical decision-making skills to enable you to determine whether or not a person with medical, mental, drug or alcohol issues is fit to be detained or interviewed.
The role requires the collection of Forensic Samples which include Venous blood, therefore a certificate in Phlebotomy and cannulation is essential.
You must have excellent communication skills, combined with the ability to quickly build a rapport with individuals under sometimes difficult or confrontational circumstances, showing discretion, tact and diplomacy at all times. Good organising and time management skills, an eye for detail and the ability to effectively share knowledge and promote understanding of health issues are also vital to the role.
You will also need to be competent in the use of IT, particularly Microsoft Office products and email.
You must be able to maintain professional detachment and be comfortable working in a role where you are required to be supportive to the individual whilst working in an enforcement environment. This may mean you will be required to share information, within the appropriate bounds of confidentiality that may lead to action being taken against the individual in line with the force's core business.
You will be required to attend the custody suites in a number of policing areas as well as other external sites such as hospitals or scenes of sudden deaths, and therefore be required to drive an unmarked / marked police vehicle, hence a full manual driving licence is essential.
This role operates 24 hours a day, seven days a week shift pattern that covers days and night working.
You will be provided with a two-week induction-training programme prior to commencement. This will equip you with the specialised skills needed to perform the role within a law enforcement environment.
If you require any further information on the role, please contact Chrissie Rook 01622 653215 or Mark Whitehouse 01622 654114.
Closing date: 4 August 2022.
Your application is shortlisted on the content provided within the 'reason for application' section, which is limited to 9000 characters. Within your answer please refer to the criteria stated in this job advert and include any experience, skills and abilities you feel you have that will make you suitable for the role. Please ensure you provide as much detail as possible as insufficient information may mean that you do not meet the shortlisting criteria.
Depending on your current vetting level and security clearances, you may be required to complete additional vetting information during the recruitment process.
Kent Police and Essex Police welcomes applications regardless of age, disability, marital status (including civil partnerships), pregnancy or maternity, race, religion or belief, sexual orientation, transgender, sex (or gender), employment status.
Please let us know if you require extra support at any stage of the application process, or for further information regarding this position, please email us at recruitment.business.services@ecis.police.uk stating 'Application Support and Adjustments' in the title of your email. Alternatively, you can call us on 01245 452833.
Where appropriate we will make adjustments to the selection process, working arrangements and/or the working environment provided it is reasonable in all the circumstances to do so.
This post is open to British Citizens, members of the EC or other states in the European Economic Area. If you are a Commonwealth citizen or a foreign national, you must be a resident in the UK free of restrictions and with indefinite leave to remain in the UK. All applicants must have lived in the UK continuously for the past three years.
Essex Police and Kent Police are an equal opportunities employer. Communications may be recorded for monitoring purposes.