Your current location:
The Debt Wizard
The Debt Wizard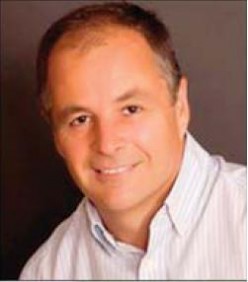 Mike Thomas is generally known as 'the debt wizard' and has been helping many offices and support staff overcome their debt problems for the past 14 years. Mike began his career in the police force, and left through injury after 17 years of exemplary conduct, he then became a debt counsellor; interviewing individuals and couples and assessing their debt problems.

Mike specialises in unsecured personal debt including credit cards, loans, overdrafts, store cards, as well as mortgage shortfall debt.

Mike is regarded as an expert in the debt management industry and strives to find the right solution to resolve financial difficulties for individuals. He is highly knowledgeable and able to offer advice on bankruptcy, Individual Voluntary Arrangements (IVA's) and debt management. He also recently undertook training to further develop his personal counselling skills to help people with the psychological impact of coping with debt.

Mike has extensive press and broadcast experience and writes for numerous publications including Police Life, Metropolitan Life magazine and Ambulance Life and regularly appears as a debt expert on TalkSPORT and LBC stations. In print and on air Mike can discuss the issues relating to debt and often responds to readers letters and takes telephone calls to advise listeners on the best ways to resolve their debt problems.

To contact Mike Tel: 01376 563365 or visit The Debt Wizard

Read his latest column - A Problem Shared...